Ernst R. von Schwarz, MD, PhD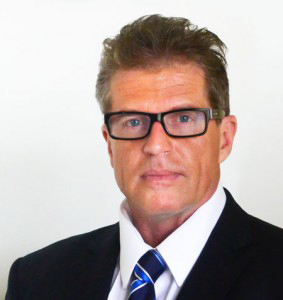 Dr Ernst R von Schwarz, MD, PhD, is a triple board certified internist, cardiologist and heart transplant cardiologist in Los Angeles. He is an attending cardiologist at Cedars Sinai Medical Center, Clinical Professor at the David Geffen School of Medicine at UCLA and at the University of California Riverside. Dr Schwarz is world renowned as a clinical and academic heart specialist and serves as the Director of Cardiology and Director of the Heart Institute of the Southern California Hospital in Los Angeles, as well as Director and President of Pacific Heart Medical Group in Murrieta, CEO of Dr Schwarz Medical Institute of California, and Medical Director of HeartStem, Inc..

Dr Schwarz has published more than 150 scientific articles in international peer reviewed journals, several book chapters and books in Cardiology and Sexual Medicine, and is a sought after speaker at international scientific conferences worldwide. Dr Schwarz is one of the thought leaders in modern future technologies including stem cell therapies for chronic diseases for the heart and other organs. Students from Universities from all over the world seek internships with Dr Schwarz on an ongoing basis.

Dr Schwarz is an innovative creator and "out of the box thinker", so he created the scientific conference "Sex and the Heart" in 2005 at the University of Texas and was instrumental in establishing the concept that sexual dysfunction considered a disease of the blood vessels. He also directed a highly quoted "Fashion and Medicine" event in 2014 in Los Angeles.

Dr Schwarz studied Medicine at the Universities of Vienna in Austria and the Philipps University in Marburg, Germany, and he worked and earned academic positions at the RWTH University of Technology in Aachen, Germany, the University of Ife in Ile-Ife in Nigeria, a Harvard affiliated hospital in Jeddah, Saudi Arabia, the University of Texas in Galveston, Texas, and Cedars Sinai Medical Center and UCLA in L.A.. He resides in Los Angeles and in Germany and has clinical practices in Los Angeles, Culver City, and Temecula, California.